We're proud and thrilled to know that three of our full-color 3D printers are featured on Aniwaa's The 10 Best Full-Color 3D Printers in 2019.
This includes our first generation of full-color 3D printers, the da Vinci Color which debuted in September 2017. That's when we dramatically lowered the barriers to full-color 3D printing at home. The da Vinci Color is the world's first FFF (Fused Fusion Fabrication) full-color 3D printer that uses CMYK (Cyan, Magenta, Yellow, Black) inkjet technology.
Our latest offering, the da Vinci Color mini is also on the list! As its name suggests, it's a more compact version of the da Vinci Color, and arguably the most affordable full-color 3D printer on the list. Unlike the da Vinci Color, which uses 4 separate CMYK ink cartridges, the da Vinci Color mini uses an all-in-one CMY color cartridge.
Next on the list is from our industrial line of 3D printers, the PartPro350 xBC. It uses Binder Jetting Technology to create industrial grade full-color prints at a high printing speed.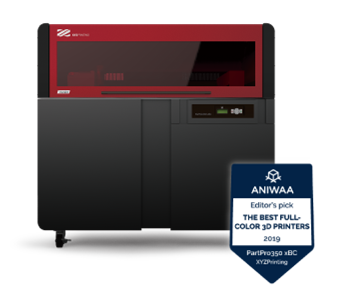 The Full Spectrum of Colors
The Aniwaa article also does a wonderful job at clarifying the difference between 'multicolor' and 'full-color', two terms that are often used interchangeably (and mistakenly) in the 3D printing industry.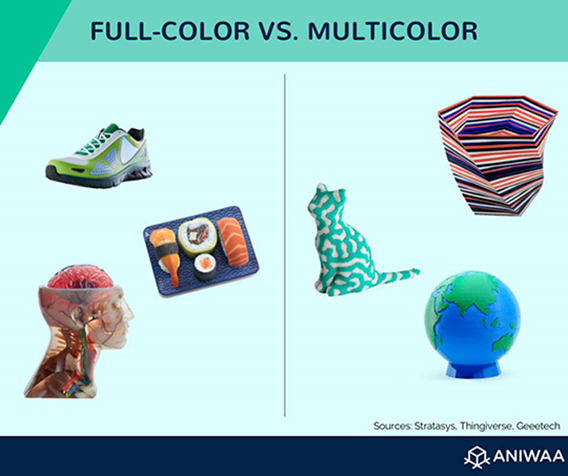 Can you see the difference?
The da Vinci Color, da Vinci Color mini, and PartPro350 xBC are full-color 3D printers that can blend colors to generate almost the full spectrum of color possibilities.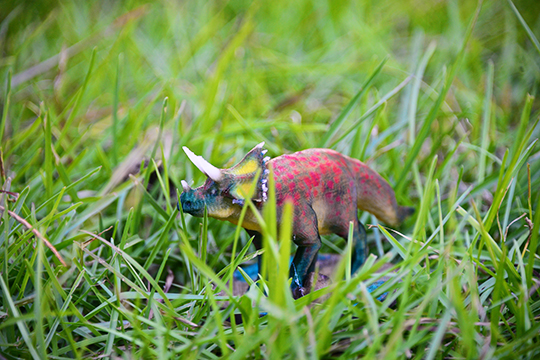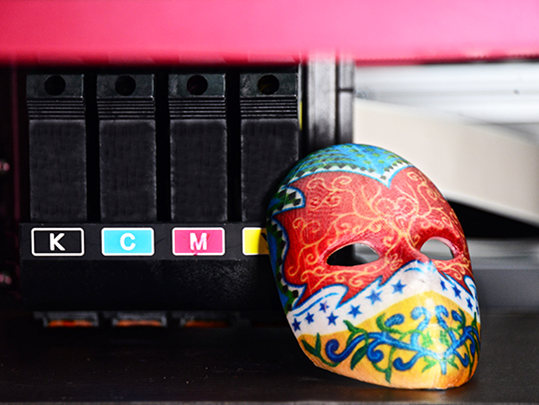 However, multicolor 3D printing is different. Instead of blending colors, a multicolor 3D printer uses multiple extruders for layering filaments of different colors, on top of one another. At best, they can create a gradient effect of the different (filament) colors but to blend colors like regular 2D color printers is another thing altogether. Unlike full-color 3D printing, users are limited by the colors of the filaments and for that matter, the number of extruders. Hence, the number of color possibilities is significantly lesser.
A full-color 3D printer like our da Vinci Color mini uses (3DColorJet®) inkjet technology to apply CMY (Cyan, Magenta, Yellow) ink droplets to our special color-absorbing PLA filament. These colors are mixed to create the full spectrum of color possibilities that are applied to 3D models. Did you like the content? Did you take any doubts? Take advantage and check all the content and products available on the Datasonic website, a pioneer in cutting-edge technological equipment that stands out for its diversity of brands, models and especially prices is at your disposal, so you can take all your doubts, compare prices and finally, choose the best product for you. On the website it is possible to find numerous models of 3D printers with the most diverse resources, configurations and related equipment. The Datasonic website has a wide portfolio and a range of varied products, all at your disposal.
The Datasonic website is available to you 24 hours a day, 7 days a week. Just waiting for you to come and check out all the technology in equipment we provide for you and your company. What are you waiting for? Visit us right now.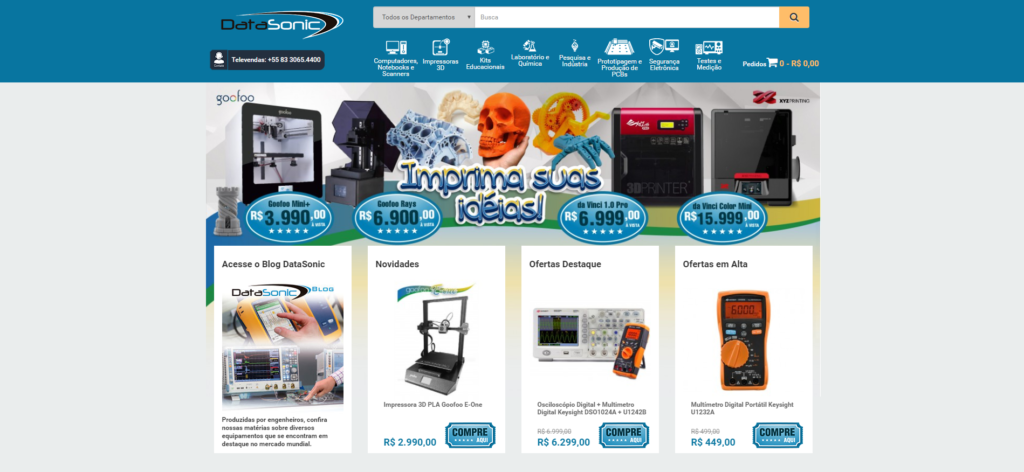 Access: https://datasonic.com.br